Project title:
Exploration of formations and structures for safe geological storage of CO2 along with their monitoring program
Project manager:
Adam Wójcicki
Contracting:
Ministry of Environment
Finance:
National Fund for Environmental Protection and Water Management
The parametric model of distribution of reservoir and sealing rocks within the Carboniferous deposits of the Lublin Basin was carried out as part of the national research and developmental program "Recognition of Formations and Structures for Safe Geological Storage of CO2 along with their Monitoring Program".
The use of stochastic simulation methods is aimed at presenting models of sequestration systems and determining zones and structures with optimal properties taking into account basic geological criteria as well as safety and environmental impact.
The source of data on the basis of which the model was developed is the succession profiles of the distinguished levels written by dr Maria I. Waksmundzka. In the case of the sequestration system model, reservoir rock systems closed at the top and at the same time laterally sealed with shielding rocks are of great importance.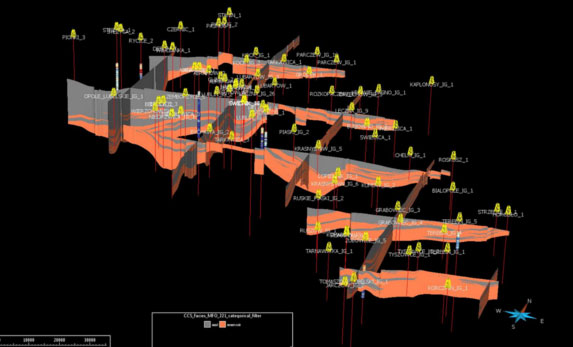 Fig. 1. The final version of the distribution model of collector and sealing rocks along with the distribution for the region of the Lublin region.
More information on the project website: http://skladowanie.pgi.gov.pl